New York City Litigation Attorney Profile
Steven R. Sutton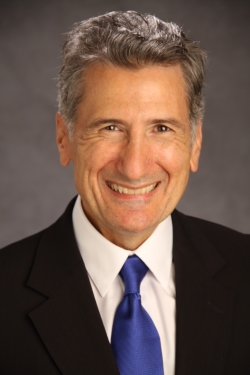 With a background in the court system and as an accomplished litigator, Attorney Steven R. Sutton brings a variety of unique and successful tactics to each litigation case he takes on. Having spent time as a Law Assistant to the Justices of the Appellate Division of the Supreme Court of the State of New York, Second Judicial Department, he understands how judges think and operate in a courtroom setting. Analyzing and investigating each of his client's cases in a thorough manner, he is able to bring a fresh perspective to litigation issues that other lawyers may not be able to provide. He has also served as an active litigator with both the State and Federal Courts of New York State.

It is his goal as a litigator to not draw out any case longer than it needs to be. Understanding that with every day, fees keep rising and situations become more complicated, Attorney Sutton aims to reach a resolution both quickly and efficiently, costing his clients as little as possible and keeping the litigation matter brief. With his experience as a transactional attorney, he can often see potential risks when his clients are pursuing different transactions with business or real estate matters. This information allows him to help steer his clients in the right direction—away from future litigation problems. Not many other litigation attorneys in the area can make this same claim.
Having had previous experience working with large firms, Attorney Sutton is prepared to fight aggressively against even the most powerful firms in the field, both on appellate and trial levels. Despite his large scale defense strategies, he provides each of his clients with personalized attention throughout the duration of their case, maintaining that small firm feel. Many large firms will not give you this same level of consideration, but at the Law Office of Steven R. Sutton, you can expect to be treated with the respect and care you deserve.
Areas of Practice
Bar Admissions
New York, 1976
U.S. District Court Southern District of New York
U.S. District Court Eastern District of New York
Education
New York University School of Law, New York, New York, 1976 J.D.
Brooklyn College, 1973 B.A.
Honors: Magna Cum Laude
Honors: Phi Beta Kappa
Past Employment Positions
Confidential Law Assistant to the Justices of the Appellate Division, Second Judicial Department, 1976 - 1978
Shea & Gould, 1978 - 1980
Herrick Feinstein, 1980 - 1982
Private Practice, 1982 - Present
The Law Office of Steven R. Sutton is located in Manhattan and serves clients throughout Nassau County, Suffolk County, Westchester County, & New York City (NYC) including Manhattan, the Bronx, Brooklyn, Staten Island, and Queens. Contact us today.